Our videos about Konica Minolta Bizhub
Dream printer / KONICA MINOLTA
Konica Minolta wins 2012 Good Design award (Short version)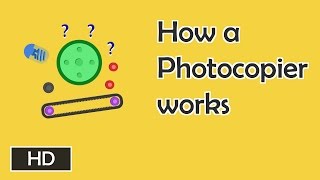 How photocopiers work
Bizhub C452 Copier Demo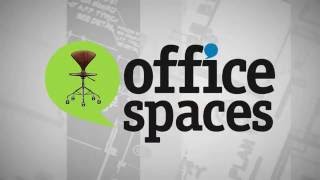 Konica Minolta on Office Spaces, "The Flex Space" Episode
Dream printer / KONICA MINOLTA

"The more you imagine, the more your dreams take shape." What if children could portray their dreams clearly, and always remember those dreams? Wouldn't it be a great first step to make their dreams come true? With the slogan "Giving Shape to Ideas," Konica Minolta has been giving shape to many people's ideas. We created the dream printer and held an event to give shape to children's ideas in New York City on November 2, 2013.

Konica Minolta wins 2012 Good Design award (Short version)

Konica Minolta has been awarded the well-established industrial design award in Japan "Good Design Award" of this year for a total of seven models in the bizhub C754 Series and bizhub C554 Series, as well as for the PageScope Mobile application for iPhone/iPad/Android mobile devices. The review committee's attention was caught by the possibilities offered by the new visual identity "INFO-Palette Concept", which assesses not only the applications and products themselves, but the 'consistency of the user interface and user experience'. About Good Design Award: Good Design Award has been a sole comprehensive design evaluation and commendation system in Japan since 1957. Many companies and designers from both inside and outside of Japan participate in the activity to enhance the industry or the quality of life through the design. "G Mark", the symbol of the award has been recognized widely as a mark representing good design.

How photocopiers work

Photocopiers or what some call it xerox machines are simply amazing. Ever wondered how a photocopy machine makes an exact copy of your documents so quickly. This short animated video explains the working of a photocopier in simple words

Bizhub C452 Copier Demo

A brief overview of the Konica Minolta Bizhub C 452 Color Copier

Konica Minolta on Office Spaces, "The Flex Space" Episode

Kalyn Rothaus, designer and host of "Office Spaces" airing on Lifetime Television®, was tasked with creating a more flexible, efficient environment for her office design client in the 6/20/16 episode, and with providing a printing solution that could be accessed from anywhere and from any mobile device. Konica Minolta U.S. VP of Product Management and Planning Dino Pagliarello joined her to incorporate both desktop printers and bizhub C308 MFPs into the space, and demonstrated a customized, simplified control panel available from the bizhub Markeplace app store. "The Konica Minolta product is extremely versatile. It allows you to have the ability to print from the Cloud, and scan things to the Cloud; you can print wirelessly from your iPad or your phone," said Pagliarello.